SCREENWRITERS UNITED!
20th Anniversary of the Federation of Screenwriters in Europe
The Federation of Screenwriters in Europe (FSE) was officially created in June 2001. This European network of organisations representing professional screenwriters in more than 20 countries of Europe has become the voice of screenwriters at European level and at the European institutions.
Screenwriters are the storytellers of our time, in particular with the boom, in terms of quantity, quality and worldwide distribution, of series. Only a sense of community and solidarity will allow screenwriters to get more visibility and recognition for their creative work, fair remuneration and good working conditions.
The festival Série Series, with its truly European dimension and great attention paid to audiovisual creators since 10 years, is the perfect partner to start a series of celebrations.
FSE looks back on 20 years of commitment through a collection of videos featuring the views of screenwriters engaged in FSE as presidents. They speak about their own writing, cultural and gender diversity, freedom of expression, copyright, collective bargaining… In short, about the common challenges faced by audiovisual authors, more and more united beyond borders.
Screenwriters United! 20 years of FSE
Featuring :
1. Katerina Marinaki (Greece)
2. Elizabeth Verry (France)
3. Christina Kallas (Greece/Germany/US)
3. Sven Baldvinsson (Iceland)
4. Robert Taylor (UK)
5. Carolin Otto (Germany)
Watch also on Serieseries.tv and join an online community of professionals of the audiovisual sector.
In partnership with Série Series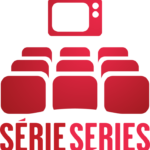 With the support of